All ATTA members (and people considering ATTA!) are welcome to join us for Open Play. It's an opportunity for people of all skill levels to enjoy an afternoon of playing and socializing with other members.
Your first time with us is free! Then the cost is $5 for members and $10 for non-members.
Open Play typically takes place every Saturday from 1-5 pm at Glenlake Tennis Center. However, it's always a good idea to double check by Visiting our Facebook  page.  However here is our expected schedule over the next few weeks:
11/4 – None – The courts are being resurfaced.
11/11 – Saturday – 1pm – 5pm
11/19 – Sunday- 1pm – 5pm
11/25 – Saturday- 1pm – 5pm
12/3 – Sunday- 1pm – 5pm
12/10 – Sunday- 1pm – 5pm
12/17 – Sunday- 1pm – 5pm
Questions? Email our Open Play Coordinator at [email protected].
You can pay via Venmo or PayPal using the QR codes below: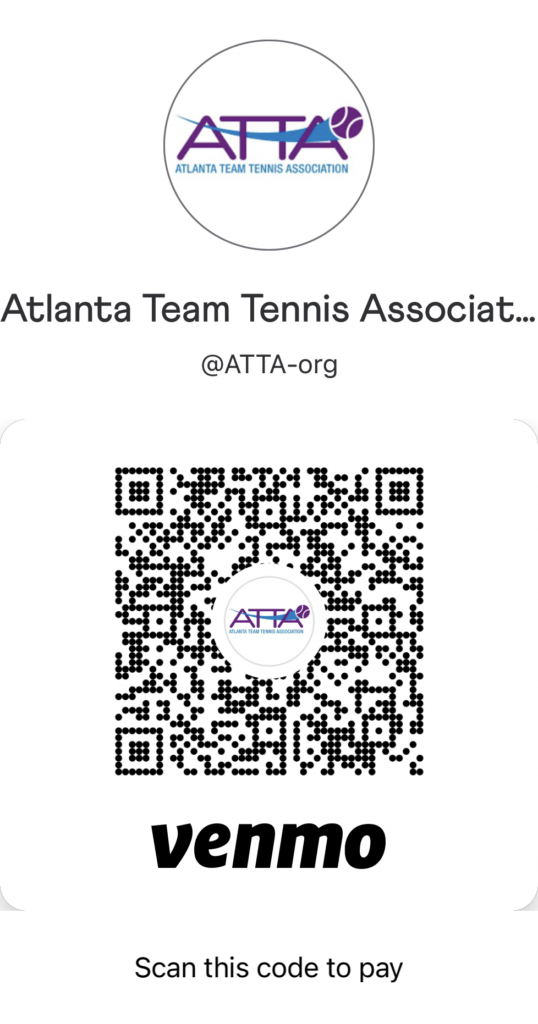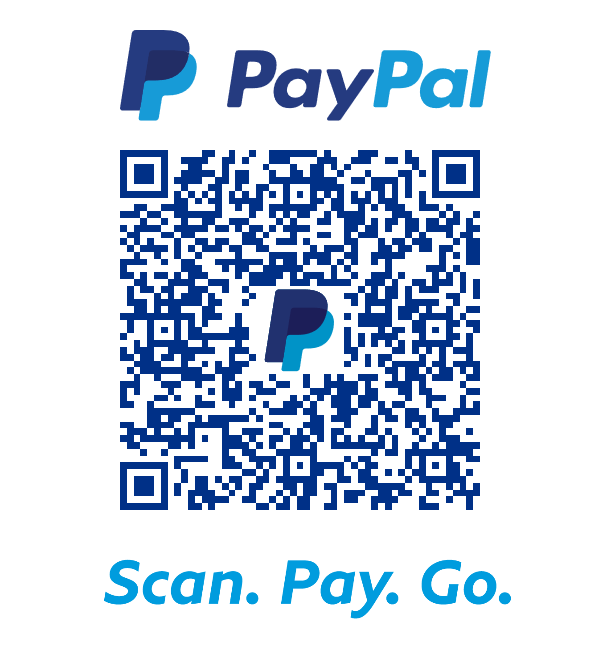 More on Open Play
ATTA is proud to host a mix-and-match tennis activity for our members and guests. Everyone is welcome, regardless of level or gender. Your first time with us is free! The cost is $5 for members and $10 for non-members. Open Play is a great way for newcomers to experience ATTA and meet other members. Because you may play with members of varying skill levels, it's also a great way to improve your game.
How it Works
Open Play is a "social" doubles-only tennis activity in which participants play a set and then may mix-and-match partners and/or opponents for the next set. Arrive alone, in pairs, or bring a whole group of friends and sign-up (in groups of fours) on the queue listing board to wait for the first open court.
Stay Up-to-Date
There are times that we may have courts earlier and times when weather or schedule conflicts force a change in schedule or tennis facility. We post the latest Open Play schedule on our front page. You can also check ATTA's Facebook page for last-minute changes. If you have any questions about Open Play, please contact ATTA's Open Play coordinator.
Social Events
Mixers
Mixers are held intermittently throughout the year at one of the local tennis facilities or health clubs. Men and women players mix together in an evening of social and competitive tennis. You begin on a court with players of similar playing ability and play for 20 minutes, keeping score. After 20 minutes, the team that is winning moves "up" to a higher court and the team that is losing moves "down" to a lower court and partners split and play with new partners giving the opportunity to meet and play with new people.
These 20 minute cycles continue over the course of the evening until the mixer is over. Refreshments are occasionally served before, during or after the mixer. Fees apply. Check out the "Calendar of Events" for the date/location of the next Mixer.
Social Events
Social events other than playing tennis are also popular with ATTA members. Pool parties, theme parties and Grand Slam Tournament viewing parties are just some of the events that have been held in the past. Have a good idea for an ATTA social? Email our Social Director at [email protected]